Urban Vet Care is always accepting new clients and patients!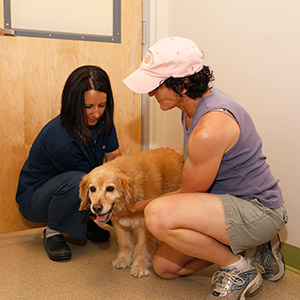 Dear Pet Parent-
Thank you for choosing Urban Vet for your pet care needs. We look forward to meeting you very soon. We strive to offer compassionate care for all of our clients and patients throughout every experience at UVC.
Urban Vet Care has been serving the Highlands and downtown neighborhoods for 15 years. We have offered the same quality service and expertise that our clients have come to know since the day Dr. Amy Rupp opened her doors. UVC is accredited by the American Animal Hospital Association. Our hospital was evaluated on an extensive list of more than 900 rigorous standards that directly correlate to the care that we provide to our patients. AAHA accredited hospitals are recognized as the finest in the profession. We value your trust in us and look forward to the opportunity to care for your four-legged family members!
Guidelines for your first visit to Urban Vet:
Please gather any previous medical records that you may have for your pet. Your veterinarian and support staff will need to get an accurate record of your pet's medical history in order to create the best treatment plan.
When you visit our hospital please bring your pet in a carrier or on a leash. We want to keep all of our patients and clients safe and avoid any potential incidents with other animals that may also be waiting in the lobby.
Upon arrival at the hospital, you will be asked to weigh your pet on our lobby scale or a scale in the exam room.  Afterward, one of our Client Services Representatives will escort you to an exam room.
Once in an exam room, one of our Veterinary Technicians will ask you some questions regarding your visit. The technician will check your pet's vital signs (respiratory, heart rate and temperature) at this time as well.
The veterinarian will thoroughly examine your pet and take the time to ask important questions as well as address any concerns regarding your pet.
During the examination the doctor will check your pet's eyes, ears, mouth, heart and listen to the lungs. We take a comprehensive, hands-on approach during our appointments and want to create a lasting relationship with you and your pet. Please feel free to ask any questions throughout your appointment. Our staff is here for you!
Please do not hesitate to contact our office at any time with any questions regarding an upcoming appointment, services or availability.
Take a virtual tour of our facility: