We are very proud to announce that Urban Vet Care has created a charitable fund to offer financial support to clients who need assistance to provide life-saving care for their pets.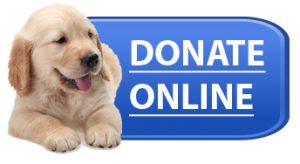 All too often, even the best pet owners can find themselves financially unprepared to do what is needed to save their pet, and facing a heart-wrenching decision if they can't afford treatment.
Of course as veterinarians, we love animals first and foremost, and don't want any family to have to make that terrible decision. So inspired by clients who wanted to help less fortunate owners afford emergency pet care, we've established a charitable fund with the Veterinary Care Foundation.
The Veterinary Care Foundation, or VCF, is a 501(c)(3) charitable foundation and is unique in that 100% of every dollar donated goes directly to veterinary practices – the Foundation never uses charitable contributions for administration, salaries or fundraising.
For those of you who are in a position to help other less fortunate pet owners, you can donate by clicking on the links on this page.
Thank you for your generosity!
FAQs
How will the charitable funds be used?

Charitable Contributions will be used for a variety of purposes including:

Good Samaritan cases
CareCredit denied clients
Clients experiencing financial difficulties
Rescue group discounts

How is VCF different from other veterinary charities?

There are two main differences:

100% of every gift to Urban Vet Care's Charitable fund through VCF is deposited into the practice's fund whereas all other veterinary charities retain a % of every gift to fund their administrative and fundraising costs. This difference can be significant for large contributions.
VCF does not solicit gifts from practice clients

How long has VCF been in existence?

VCF received our 501 (c)(3) from the IRS in 2008.