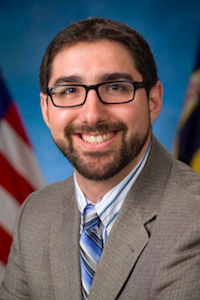 Steve joined the Urban Vet Care team in June, 2017 as the Hospital Administrator.
Steve is originally from Massachusetts.  In 2004, he moved to Orlando, FL where he obtained his undergraduate degree from the University of Central Florida.  He then attended graduate school at the University of Colorado-Denver and the University of Houston Clear Lake.  In 2011, Steve accepted a position at the NASA-Johnson Space Center managing morale and welfare programs for the JSC workforce.  While at NASA, Steve was selected as Mission Commander for a 7 day, 7 night deep space simulation mission.  He moved back to Colorado in 2015 to begin his career in veterinary management.
During his free time, Steve enjoys exploring the wonders of Colorado with his wife Ali and sons Beau and Tanner.  Steve, Ali, Beau and Tanner also have two dogs, Youk and Manny, and four chickens.